Sims 4 Mermaid CC | Island Living CC (Updated) 2023
The article below suggests some of the best Sims 4 mermaid and mods. It makes you go through some fantastic aspects of these mods. Take a look at the report below and download these great mods and cc. 
Sims 4 Mermaid CC
Sims 4 has brought us many expansion packs and themes to be precise. One of them includes the mermaid theme. Also, this game provides different custom contents (cc) for various mods. So, this water nymph cc is the new expansion pack that has taken over. 
The following cc includes water nymph hair, tails, clawee, and other related mods. But before you move ahead, one must know how the Sims 4 mermaid cc is perfect for island living. Let's take a look at them.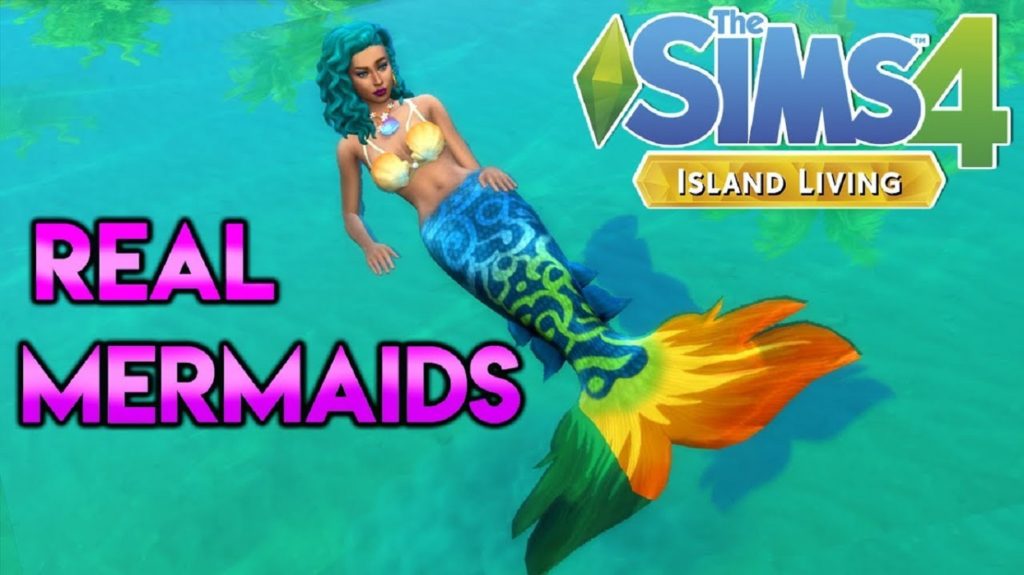 Custom content (cc) for island living in Sims 4
The Sims 4 island living cc has got inspired by the water nymphs, designed by different creators. 
The custom content for the island living as follows:
Mermaid Suits: This is a swimsuit, which is inspired by the water nymph theme. Also, the creator added pearls and scales to it.
Mermaid tails: These tails are one of that CC, which adds fantasy and magical elements in their content. Dan Sim Fantasy creates these.
Mermaid hair: AntoSims, the creator of the cc, has managed to create a perfect looking hair ranges, which you could download and make your sims look gorgeous.
Mermaid headpiece: These perfectly crafted flower crowns have a different fan base. These appealing headpieces make your player look astonishingly beautiful. Leahlillith being the creator of it, did all the justice to the crowns.
Mermaid makeup: Taty, the creator of this water nymph makeup, did a great job in making your sims look gorgeous. Also, they are likely to draw their scales with the help of the composition.
Mermaid dreamy eyes: These dreamy beautiful eyes, wonderfully created by Pralinesims, can be an excellent source for beauty to your sims. Some might still opt for the dark and mysterious eyes, but these pair made it looks perfect.
These were The Sims 4 island living cc, which would help you in the game. 
The Sims 4 Mermaid mods
Now, the next are some of Sims 4 mermaid mods, their description, and the download links. But before that, you must remember that the following download links have the RAR file, which the game doesn't understand. You should unpack these files into the mods folder. 
The following would be water nymph mods of Sims 4. It includes a different pattern of the mermaid tails and make sure that the mods below require island living. They are: 
Water nymph fins for arms and back
These fins have the tattoo texture, which is contradicting with some hairstyles and glasses
Jellyfish Mermaid tail
This is a tail for which you must have island living to avail this. It has 12 swatches, which are available for both male and female. 
Luminous Water top
It is again a type of a top, which have two files and are accessible in 5 to 7 swatches. 
Snake-mermaid tail
You must still require the expansion pack. As the name suggests, it's a tail even with 12 samples available for both male and female
Butterflyfish mermaid tail
It has 21 swatches and is again a type of a tail, which is available for both male and female.
Tentacles mermaid tail: 
Expansion pack is required. A tail with 12 swatches and accessible to both the genders; i.e. male and female. It has a little bug, as they are visible on the large sims. 
Luminous Water mermaid tail:
Also, to avail the new colours, you must require the expansion pack. This tail has four shapes, two with EA, cone, and butterfly. It also involves island living with five swatches and available for both genders.
Cyber Spheres Mermaid tail
it's a tail and requires the expansion pack. Also, it has 20 samples and accessible for both the sexes.
Alien Grid Mermaid Tail
You must have island living. It's a type of tail with 24 samples, which is available for both the genders.
Water Nymph Head flippers for children and toddlers
If you want more colours and patterns of these water nymph tails then, you must have a look on  These have 20 new colours for the water nymph tails, which are available for male and female but gets enabled for the random ones. It works with two lateral fins and shining animations. 
If you're more into anime, then anime cc mods are perfect for you.
Rachel Kaser is an English major who has an unparalleled ability to transform words into poetry! He is also a big e-sports enthusiast and spends his evenings honing his gaming skills. He combines his passions for writing and gaming to provide us with the perfect amalgamated piece of literary work.